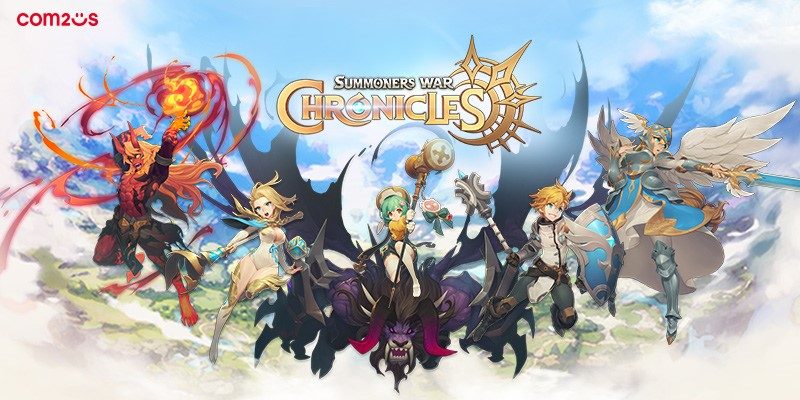 Com2uS' summon RPG ""Summoners War: Chronicles"" to apply the P2O system in July and join XPLA
Established P2O that incorporates the RPG genre and game characteristics, developed a flexible economic system between the game and XPLA
Preserve the game's innate elements of fun and while implementing Web 3.0 values
Com2uS (CEO Jaejoon Song, Joohwan Lee) announced that the summon RPG "Summoners War: Chronicles (hereinafter Chronicles)" will apply the P2O (Play to Own) system and join the XPLA ecosystem this July.
"Chronicles," which will be released globally on Mar. 9th, aims to make a successful appearance worldwide with the power of its content and service. Afterward, it will implement blockchain technology to target the global market as a P2O game where users can own the values acquired in-game. Com2uS will prepare to make Web 3.0 values available to more users through Chronicles and onboard XPLA with the P2O system update in July.
"Chronicles'" P2O system is designed based on the RPG genre and the game's unique characteristics where users develop their characters to compete with others. This will be synced with the blockchain system to enable users to own values they acquire in-game such as battling, hunting, gathering, mining, etc. Ownership of such items and equipment will be granted in the in-game Exchange Center, which will flawlessly implement the P2O model. This will preserve the game's innate elements of fun and grant Web 3.0 values to establish a flexible economic system with XPLA and present a more stable P2O model.
"Chronicles has developed unique gameplay and created an independent P2O structure where users can own the values acquired in-game. The game will make a significant leap as an enhanced Web 3.0 project when it joins the blockchain ecosystem established by XPLA."

Jihoon Han, the Head of Game Business Group
XPLA is a global mainnet that hosts a variety of digital content, including Web 3.0 games, NFT marketplace, metaverse, etc. Com2uS has been revealing various P2O games since last year and will look to proactively target the global Web 3.0 market by securing the diversity of genres on the XPLA platform with different new titles, starting with "Chronicles," "Ace Fishing: Crew," "Minigame Paradise," and many more.