"Axie Infinity: Origin" is the new battle version of Axie Infinity, with a completely new interface, game mechanics, art, special effects, narratives, and an extensive onboarding process. The game is now available to play and can be downloaded absolutely FREE.
Check out these important details that will help you get started on "Axie Infinity: Origin."
Axies are feisty creatures who enjoy fighting, building, and hunting for treasure! Axies can be collected and used across an ever-expanding universe of games. You may gather, combat and breed Axies, all the while collecting these intriguing and adorable creatures.
Axies are categorized into nine different classes based on their body type: Beast, Plant, Aqua, Bug, Reptile, Bird, Mech, Dusk, and Dawn.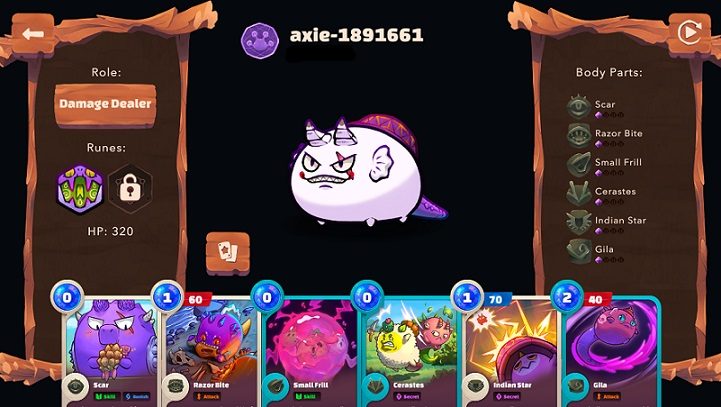 Each Axie has six different body parts that determine which cards it can use in battle. These are the eyes, mouth, ears, horn, back, and tail. These determine what cards your Axie can use with each part corresponding to one card.
There are two types of Axies found in version 3.0: Starter Axies and Personal Axies. Remember that you'll need at least 3 Personal Axies to form a team that will enable you to participate in just about everything the game has to offer.
Starter Axies is a new feature in version 3.0 every new player in the game will receive Non-NFT Starter Axies named Buba, Olek, and Puffy. This means everyone can play "Axie Infinity: Origin" absolutely free and test the game out.
Since the starter Axies are Non-NFT, their purpose is to give new players the opportunity to get a feel for the game for both the Adventure and Arena mode.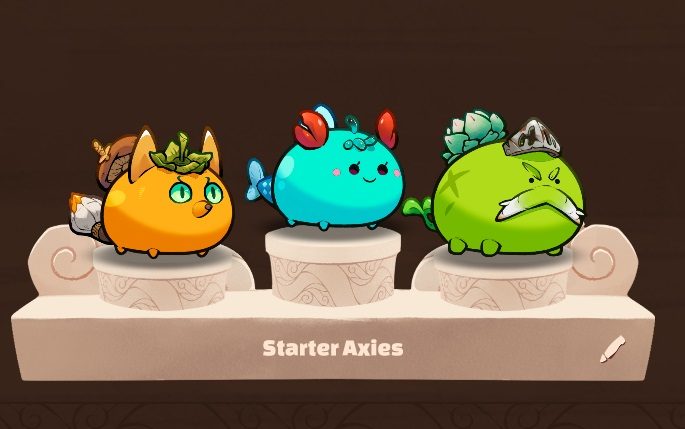 Personal Axies are NFTs. This means you literally own them. Personal Axies can earn special rewards, including crypto tokens such as Smooth Love Potion (SLP). They can be bred to make more Axies, and they can even be traded or sold in the marketplace.
You can sync your account with the game after you played through the first couple of the game's tutorials.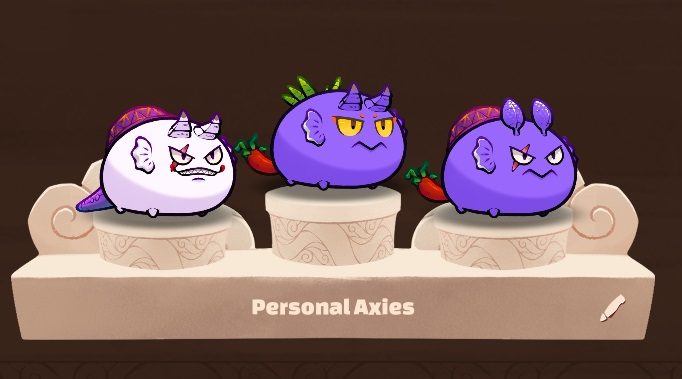 Power-ups are a new mechanism introduced in version 3.0 that allows you to personalize your Axie's skills by using Runes and Charms.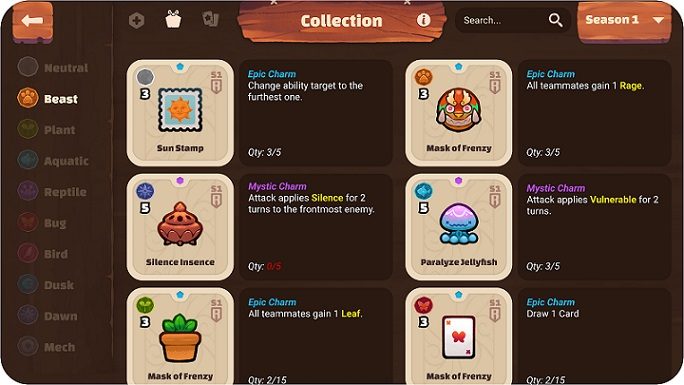 Runes and Charms can be acquired through crafting, but some can only be collected in-game and through special events. [Guide for Crafting and Disenchant]
Runes give Axies special passive effects that automatically activate in battle. You can equip 1 Rune per Axie.
Charms enhance the abilities that Axies get from their cards. You can equip 1 Charm per card or 6 Charms in total. An Axie's Potential Points determine what charms you can equip on them.
Potential Points of an Axie are affected by its body type and body parts. If an Axie has 3 or more bodies of the same type, it gains bonus Potential Points of that type. You can check how many points your Axie can receive by looking at the chart below:
"Axie Infinity: Origin" is a turn-based card game where you and you're Axies will participate in fierce battles against mighty foes and other players.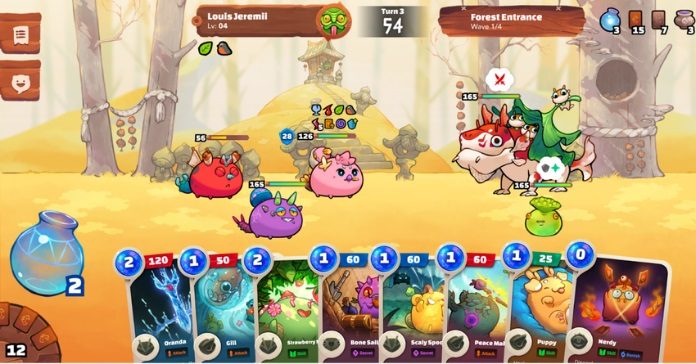 There are two types of Game Modes in version 3.0: Adventure and Arena. Different opponents await you depending on what mode you're playing, but the battle mechanics stay the same for both. Remember that you'll need at least 3 Personal Axies to form a team that will enable you to participate in both modes and reap the rewards they can achieve.
Adventure mode will let players battle waves of enemies and explore the game's main storyline. It has multiple chapters separated by big and small stages. The more you progress through the levels, the more features you'll unlock like foraging where you can gather crafting materials like Moon Shards, and Milestones which give you rewards when you accomplish a certain goal.
The Arena Mode is the PVP feature of the game. This is where you can battle your Axies against other players in real-time. There are 3 modes found in Arena: Practice mode where you can train without any consequences, Ranked Mode where you can climb up the leaderboard and earn SLP, and Tournament which will be introduced once version 3.0 officially launches.
Compared to traditional games where you sometimes need to pay to gain digital assets, "Axie Infinity: Origin" is a Play and Earn game running on blockchain technology. In short, you earn while playing and enjoying the game.
The game offers two cryptocurrencies: Smooth Love Potion (SLP), and the governance token, AXS. SLP can be farmed through Arena Ranked Mode while AXS is awarded to the top players on the seasonal leaderboard.
In Ranked Mode, there are two new stats that have an impact on your earning potential:
Stamina – One stamina is required for each Ranked duel. The total number of Axies you have in your account determines your stamina. You can have a total of 60 stamina points.Formula: Total Stamina = 0.5 x Number of Starter Axies + 3 x Number of Blockchain(personal) Axies
Ronin Spirit – The amount of SLP you can earn during combat is determined by Ronin Spirit. The number of Personal Axies in your Ranked Mode team determines the level of Ronin Spirit: 0 – I – II – III.

There are a number of ways to use SLP and AXS. You can stake them through the Katana Dex, sell them on crypto exchange sites like Binance, or use them to breed and create new Axies. You can Also use SLP to craft and buy cosmetics in-game.
In our next guide, learn how to create an "Axie Infinity: Origin" account and start battling!